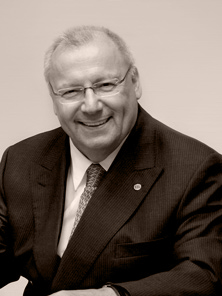 Franz-Josef Wernze
Web del grupo: www.etl-global.com
ETL GLOBAL
In 1971, a group of professionals led by Franz-Josef Wernze – two of them from the Inspectorate of Finance of the R.F. of Germany created a tax advisory office in Essen (Germany) with the name of ETL. In a few years the firm got a great presence and success in offering their services in the sector of the German oil distribution and in the field of service to small and medium-sized industrial and service of this country firms.
The firm and its partners have achieved this position away from the prevailing model in the field of tax advice starring the so-called "big four", both from the type of target customer (not just looking to work with the large listed company) as the paper professionals with clients (from the junior partner in ETL should be involved closely with their customers).
In 2011 the international expansion of the ETL group starts after reaching a remarkable position in Germany, where in terms of turnover and professional ranks 5th in the ranking of professional services firms. In this international expansion they have been searched and found partners with a philosophy similar to those characteristic of ETL, which could be integrated into the overall project without losing its own personality and characteristics objectives.
Today, ETL GLOBAL has offices in 44 countries, with more than 800 branches, grouping a turnover of € 700M and with nearly 8,000 professionals providing services in the following areas:
Legal
Services involve a range of nationally and internationally relevant fields of business law.
Tax
Our career includes the development, evaluation and negotiation of the tax implications in business.
Labor (Payroll)
Calculation of the payroll is a matter of trust and requires confidentiality, absolute reliability and competent advice concerning all questions involving payrolls and wages.
Accounting
Services range from bookkeeping to preparing end-of-year financial statements and accompanying notes as well as management reports.
Audit
Service quality is fundamentally important to foster trust in the reporting process. We offer audit services based on achieving a real understanding of our clients' businesses and the quality and effectiveness of their accounting and control systems.
Consultancy
Services deliver solutions for clients' business needs..
Finances
Are provided by specialized network members and include insurance, leasing, factoring and more.
Education
Is vital. We offer tailor-made training on demand at the ETL Academy or in-house.
IT
Include storage, hardware and software solutions
In 2014 ETL GLOBAL comes to Spain with the initial integration of different offices in Madrid and Barcelona, reaching the 16th position in the ranking of professional services firms (Source: Expansión journal of April 4, 2016), continuing its expansion in other cities and services with the goal of ending 2016 at number 10 of the ranking so that small and medium Spanish companies to have a signature reference and confidence to support their development.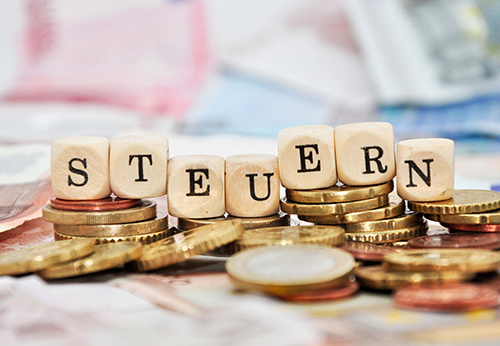 At ETL Steuerberatung Spanien S.A. we are committed to ensuring the highest quality service that the name ETL Global is recognized for.
Being the person a decisive factor for us, you and your personal circumstances and aims are the center of our activities.
We stand for the following principles of operation:
Teamwork (nationally and internationally)
Knowledge and comprehension of the activities of our clients
Active involvement of our partners
Direct and stable client relationships
Innovation, prompt performance and efficiency
Highest quality with reasonable prices
Full range and interdisciplinary service
1 April, 2020
Following a summary of the main features of the first tranche of ICO-credit lines granted to entrepreneurs and self-employed pursuant to the resolution of the Spanish
[…]
UUse this method to arrange a meeting with a professional or request a formal budget without any commitment or charge, to suit our services.